---
I am pleased to be a member of the Faculty of Management at Vancouver Island University and especially pleased to be living in Nanaimo, "The Harbour City". The Faculty of Management is dynamic, entrepreneurial and student-oriented and these qualities formed the basis of our ACBSP accreditation.
Currently, I teach in both the BBA program and the MBA program. I have had to curtail my committee work due to personal circumstances but I still take an active interest in Faculty affairs and provide assistance as I am able.
This site is a living document - which is a fancy way of saying that I tinker with it on a semi-continuous basis. Please visit often and see what's up.
Chimo!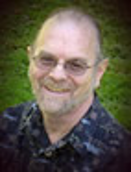 Bob Willis b.a. m.b.a. ph.d. fRSA
This site last modified on:
Content © Dr. Robert Willis 2010 - 2013 Design © Wayfarer's Union 2010 - 2013